Buying a quality pre owned motorcycle has never been easier with Used Bikes Direct!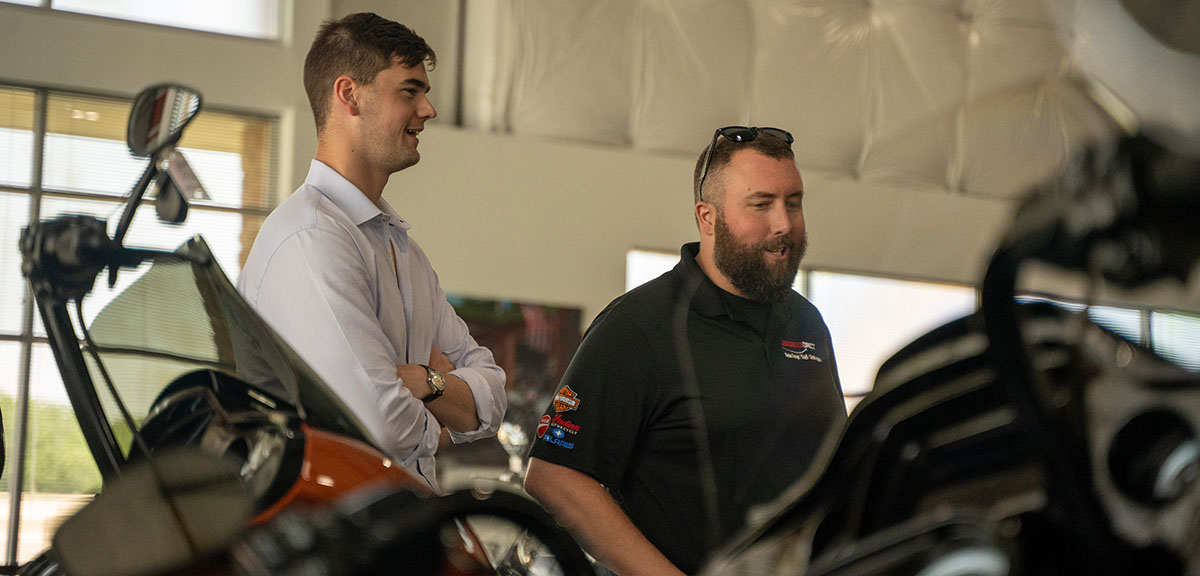 Used Bikes Direct provides the ultimate motorcycle buying experience that's fast, Simple, Risk and headache free.
All of our bikes are eligible for discounted shipping which provides fully insured, Enclosed trailer delivery that's lightning fast, Direct to your door. Customers based in LA / AL / MS / TX / FL / AR can expect to receive their new ride typically within 5 business days of closing the deal. While we do have a high success rate to meet this delivery time, exceptions do occur.

Live outside of our delivery area? We offer discounted shipping rates across the United States.
Buy 100% online at Used Bikes Direct
Buy from Used Bikes Direct online and have a quality pre-owned motorcycle delivered directly to your home FAST.
Our buying experience is 100% digital, saving you time, money, and hassle-free delivery!
Risk Free buying with Used Bikes Direct: Certified bikes come with a free 30 day / 1000 mile warranty similar to your original equipment manufacturer warranty.
Want more peace of mind? Our Used Bikes Direct extended warranty coverage is definitely for you!
Our extended warranty is comprehensive and covers parts and labor and can be used nationwide at any Original Equipment Manufacturer dealership.
Don't like your new ride? No problem! Let us know within 24 Hours and we will happily take it back!!
Trading in or selling your motorcycle
Is easy with Used Bikes Direct! – Simply
click this link
, fill in your info, and our buying team will contact you with a fast cash offer.
Take the offer and a Used Bikes Direct rep will pick up your ride and take care of the paperwork.
Still owe on your ride?
Follow this link
, provide your current payoff and leave the rest to us!
Buying from another Used Bikes Direct Location
See a bike at another Used Bikes Direct location? No problem! We will transfer the vehicle for $149 and have your new ride delivered to your desired delivery location.
Used Bikes Direct Financing.
Worried about your credit score and qualifying for a loan? Financing is our strength. Used Bikes Direct works with banks, credit unions, and lenders across the United States, giving us buying power and credibility with lenders. Our lending team will do everything possible to get you riding FAST.